Hey,
So, essentially this document is strictly about compiling Spark, not downloading SVN or building Install4j installers. Okay, so, this document assumes you have Netbeans open (Netbeans is a great IDE once you get around it). To start there's no need to have any folders or anything just Netbeans open.
Simply follow the screenshots and good luck!
Firstly, in Neatbeans go to File -> New Project and select the "Java Project with Existing Sources" option.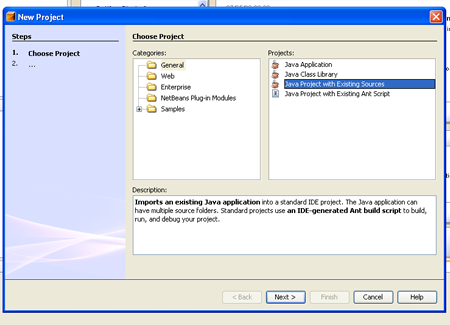 Click next and enter Spark as your project name, along with where you want to make it (the end folder e.g. /Spark must not exist at this stage, just the folder that will contain it)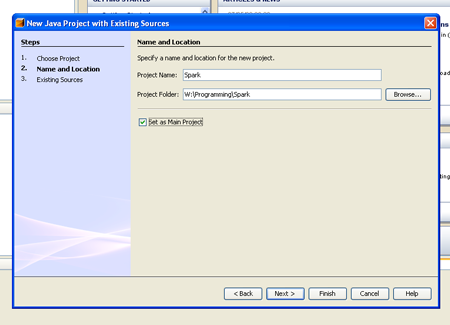 Now goto where you have set for this Spark folder to be created (leave netbeans open in the background with the menu still there), in this example its: W:\Programming, in there now create a folder called Spark for this example and place your SVN files here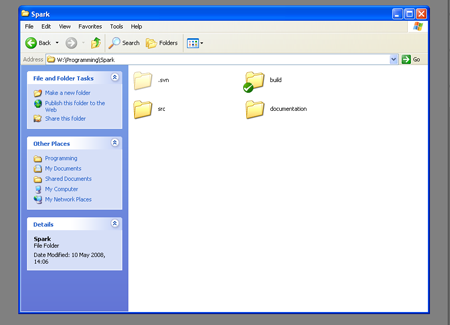 So, now you need to copy the XML file called "build.xml" from the /build folder into the / folder (essentially the Spark folder you just placed the SVN files, open the new copied "build.xml" into something like notepad and delete the highlighted text in the screenshot, then save it and close it.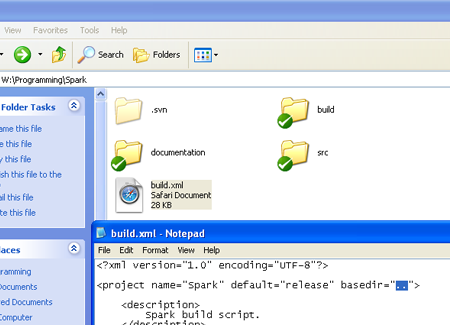 So, lets go back to Netbeans, you now should be on the "3. Existing Sources" section, if you're still on "2. name and location" click Next to get to part 3, on part 3 you need to now click "Add Folder" and select the /src folder within the spark folder that you made, once that's done like below, click finish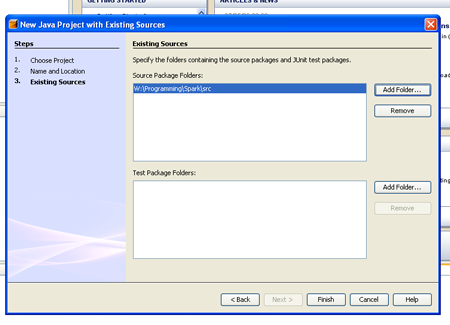 Now at the left side of Netbeans there should be a coffee mug with the text Spark, that is our newly created project, right click the text and then click on properties like below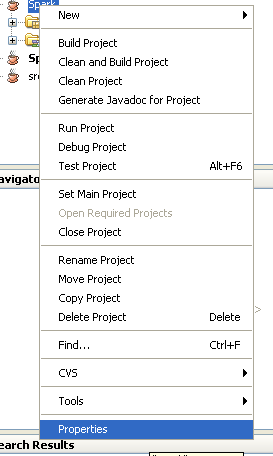 Once the new menu has appared, on the left hand side of that menu click on the text "Libraries" then then click "Add JAR/Folder" which you should add "/build/lib" which can be found within your Spark folder. If it looks like below then you've done is successfully and need to click "Ok"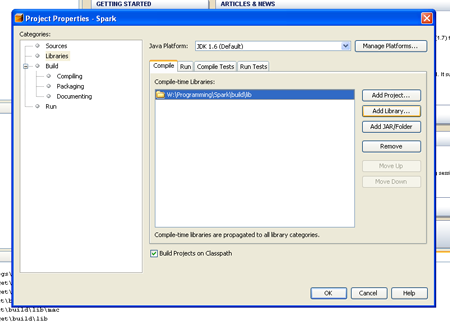 So, that's nearly it, what's left is to build it, right click on the Spark text next to the coffee mug again and this time select "Clean and Build Project"

Once that's completed, goto /target/build/bin/startup.bat which should start Spark and that's it done!
Thanks for reading! and have fun!