I wanted to have fun calling between my two machines because am researching on adding voice call to our app. I use Spark client and have installed STUN server. Now, the problem is, I cannot set IPs in STUN. The two machines are connected via a Router which assigned IP 192.168.1.101 to the machine running openfire. The same IP is used as my Jabber domain, i.e user@192.168.1.101
Each time I select the IP from dropdown menu and save, I get error that IPs are incorrect.
What am I doing wrong?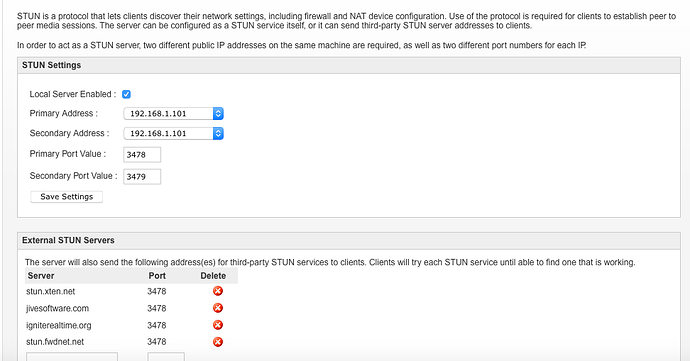 Error Message