I really like Jappix. It ia fully functional XMPP web client with a lot of features and even looks like Sparkweb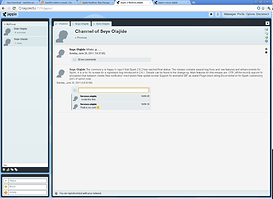 It has a cool microblog feature like onesocialweb similiar to the one I implemented on a comercial version of SparkWeb using XMPP pubsub. As much as I liked Jappix, I really could not use it. It was developed in PHP and required a second web server with too much fiddly configuration to make Openfire HTTP-BIND run the cross-domain gauntlet. Well that all changed when I discovered*Quercus: *Caucho Technology's fast, open-source, 100% Java implementation of the PHP language.
It has enabled me to create an Openfire plugin for Jappix that works out-of-the box. No configuration required.
The main reason for my interest in Jappix was the minichat feature which is like the Facebook IM User Interface and is best for integration with other web applications. I have an immediate requirement to put IM into my Clearspace/Openfire setup and Jappix was just right for this.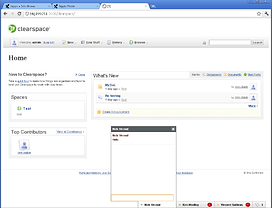 I am posting this here for community members who might have a need for it. I do not plan on doing any development work on the Jappix PHP code, so if you spot a fault, head over to the Jappix project web site and report it. Please don't email me.
How to install and use
Download the appropiate zip file for your Openfire server
Stop Openfire
Unzip jappix.war and copy to your plugins folder
Restart Openfire
References
Download for Openfire-Jappix is http://code.google.com/p/openfire-jappix/downloads/list
Source code is http://code.google.com/p/openfire-jappix/source/checkout
Project Jappix is https://project.jappix.com/
Project Quercus is http://www.caucho.com/resin-3.0/quercus/