Hello There,
I am using Openfire server version 4.3.2, in a two node cluster having "Monitoring Plugin" enabled.
Problem - When I post a message to Openfire, it gets persisted in database after 300 seconds, configuration of which comes from group chat settings as shown below: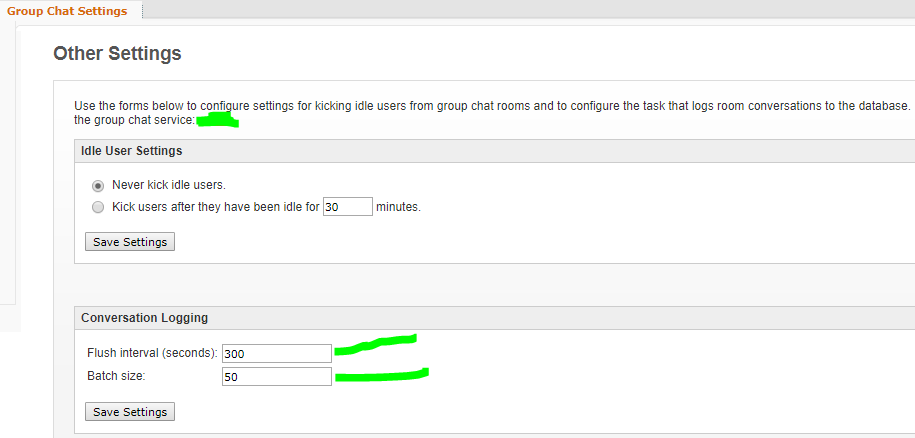 Reference :
How does the cache behave on server shutdown?
If after posting a message to a group chat, I restart all the Openfire nodes in cluster one-by-one (using "service openfire restart" command on linux), the message gets lost, message is persisted in "ofmessagearchive", but message is not present in "ofconversationlog" table.
Reason I had to restart Openfire is, every time a new service is created, I had to do some configuration changes via application code which will require a restart as shown below:


Queries/Asks -
Can I set "Conversation Logging Flush Interval" to 5-10 seconds or minimum recommended value, so that message is persisted ASAP & probability of losing it is reduced? In that case, will there be any performance hit in case of large number of users doing chat?
Any recommendations on restarting Openfire, it seems that it is not terminating normally and the message from the cache (not persisted in database) are being lost.
Please suggest a way out of it or how to deal such scenarios where Openfire gets abnormally terminated.