This is an update from ignite realtime community about where we are with SparkWeb
There is an Open Source HTML version of SparkWeb based on the original commercial Jive Software version and now released under the Apache 2.0 license just like Spark and Openfire. It can be found on the ignite realtime community here.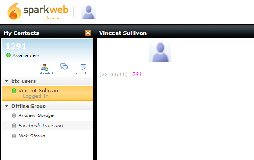 @Knight Raider has worked on the Flash version of SparkWeb and has made it compatible with the ignite realtime latest version of XIFF. His version compiles with Flex Builder using Flex SDK 3.0 for Flash Player 9 and above. It can be found on the ignite realtime community here.
I have made a few more changes to make it compile with the latest Flex SDK 4.5 for current Flash Player 10.3 and above and uploaded it to the SparkWeb SVN. The code can be checked out using
https://svn.igniterealtime.org/svn/repos/sparkweb/trunk/SparkWeb2
Knight Raider has volunteered to work on this. We plan to to add Jingle-based audio, video, file transfer, screen sharing, etc and make it look better than this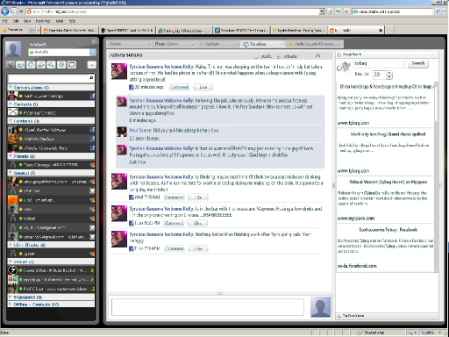 Finally, work has started on RedSpark which is yet another web client for Spark, but is tightly integrated into Redfire and will be compatible with the Redfire plugin for Spark. It is extending XIFF with the new RTMP/RTMFP connection classes and has a Facebook/Google type chat user interface that combines both HTML5 and Flash to support a softphone (red5phone), audio/video in both 2-way and multi-user chat with screen sharing (red5-screenshare) and p2p file transfer using RTMFP.