I am Using Apsrk 2.7.6 and Open fire server 4.1.
If a Spark Client-Contact Request-If user sends a contact request to other user, initially the contact is added in perticulat Contact Group.
But, the number of contact request are getting increased every time user put his system on Hibernate mode.
Below is the screen shot for your reference.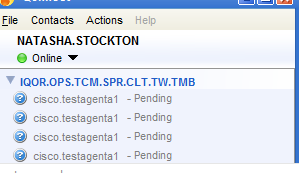 Could you please help me to resolve this issue?
Thanks, Venu