Openfire 4.0.3 on Ubuntu server.
Using SSO on my Windows domain - Everything works properly for Spark 2.7.x and 2.8.x.
I have some computers that log in with generic usernames, SSO is disabled for those so that the user can log into Spark as themselves. This works fine for 2.7.x clients, but any that I have installed 2.8.x on are getting: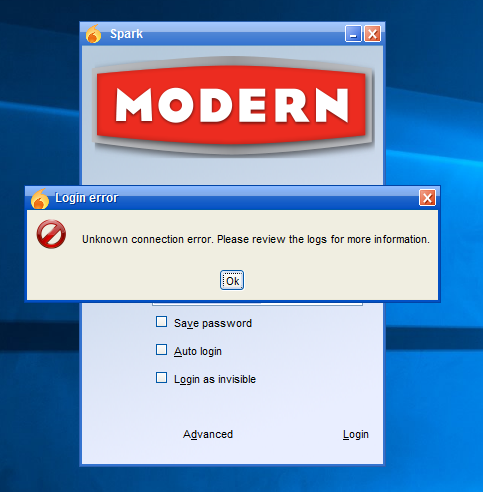 I can duplicate this on my PC (Screenshot from my laptop) - Enabling SSO lets Spark log in successfully.
What changed between 2.7 and 2.8 that would affect this? Is there a quick fix that will not affect my existing SSO setup?
Thanks!
Edit - Happens on both Windows 10 and Windows 7