Ignite Realtime community is happy to release OfChat (Openfire Chat), a Google Chrome extension that puts a chat toolbar on any web site you want so you don't have to switch back and forth between tabs or have to resize your browser window to include your desktop chat application on your screen.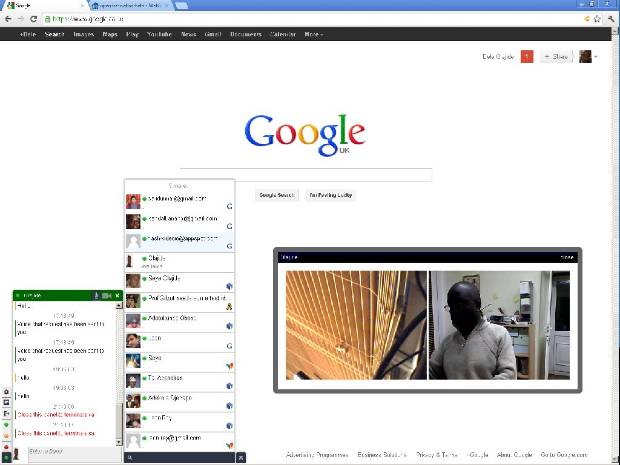 OfChat does not require a front-end Apache web server or middle-man BOSH server and connects directly with Openfire eliminating the cross-domain issues associated with web browser application like SparkWeb, Jappix or Candy. With WebSockets, it is as fast as a chat desktop application. It also uses Google Alerts when the Chrome window is minimised.
OfChat is based on on Gtalklet for by Sean Zheng and has been modified to work with Openfire BOSH and the WebSockets Plugin for Openfire 3.7.1. It uses Strophe JavaScript library by Jack Moffitt and includes a new Openfire.Connection class which implements the full *Strophe.Connection *class for Openfire WebSockets. Openfire.Connection should work with other Stophe based applications as a direct replacement for Strophe.Connection…
OfChat does not have a conventional roster display with groups. You have to start typing into the search area to filter a list of contacts in Google search style and like the new Facebook contact list view. In order to see only online contacts, just press spacebar as your first character. Support for MUC (group-chat) has been added, but you will need the Openfire client management plugin to create user group chat bookmarks.
Support for WebRTC audio and video has also been added.
To install from Chrome, just click on this link.
After you install the extension, go to the extension's preferences and enter your Openfire account credentials. Enter your Openfire BOSH URL. It is usually http://your_server:7070/http-bind/. Please don't select WebSockets unless you have upgraded your Openfire server to use jetty 7.5.1+ and running the WebSockets plugin. Once you've signed in, reload one of your tabs and you should see it pop up in the lower right-hand corner. Once you see it in the corner of your screen, just hit the grey circle to log in. Once you log in, you can set status as normal. Click the plus sign as many times you need to search for a contact and start a new chat.You can block it from showing up on certain sites from the extension's preferences.