Openfire Meetings version 0.1.5 has a new meeting planner feature that enables you to schedule meetings in advance using a calendar.When you add a meeting to the calendar, a request to join the meeting is automatically generated and sent to each participant using Openfire's email service 15 mins before the meeting starts. Included in the email is a link to join the meeting from a Chrome web browser.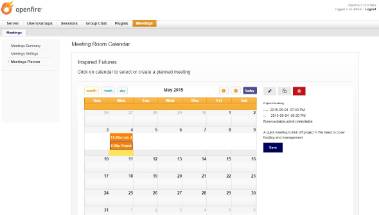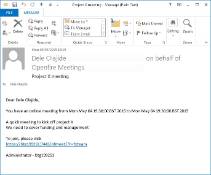 In order to use this feature, you will need:
Registered Openfire users with valid email address,
A persistent MUC room to host each planned meeting
The Openfire ClientControl plugin installed to create a room bookmark that links the room to users or user groups. Bookmarks with all users selected are ignored.