Chrome version 57 makes a breaking change to webrtc that breaks Openfire Meetings. For details, read this.
You can apply a work-around by using the meetings settings admin web page to force a "negotiate" rtcpMuxPolicy as shown in the screen shot below.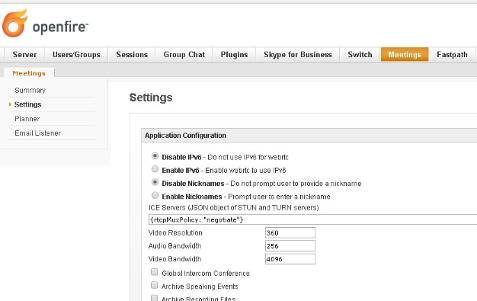 Otherwise, upgrade to version 0.3.29 from github here.
The 0.4.x branch is now up-to-date with the latest Jitsi code including the mobile Jitsi-Meet applications for iPhone and Android. It can be previewed from here. It is still work in progress. If you test it with the mobile app, enter the full URL of your Jitsi-Meet application (https://:7443/ofmeet/jitsi-meet/) and ensure your Openfire allows anonymous xmpp connections.