I would like to develop a simple 'hello world' plugin in OpenFire( using Netbeans).
I read that making plugins requires the whole openfire Source to be available, so I downloaded that. I am following these steps:
My openfire_src folder is in this location - C:\Users\Harsh\Desktop\openfire_src
This is one of the many errors: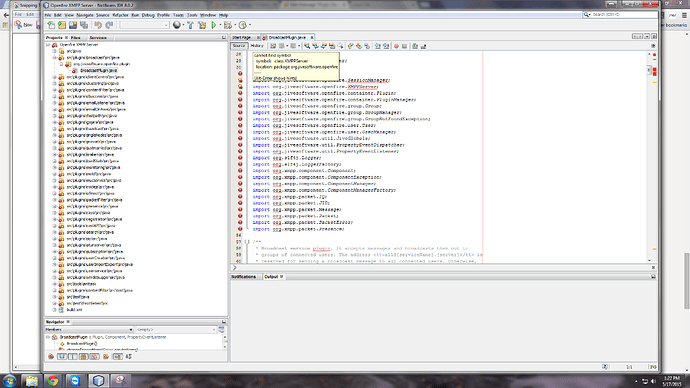 ***I am using Netbeans and windows. ***
My main objective is to be able to make a plugin for openfire. Thank you in advance for your help.