Hello everybody! My english is bad

So i try to use simple english.
I have local mail server with xxmp service.
When i start spark i connect to him, but my contact list dont show me others users. Why?
But others users in net can see that i am online in others messendgers ( example Psi). They can write to me and i can read it.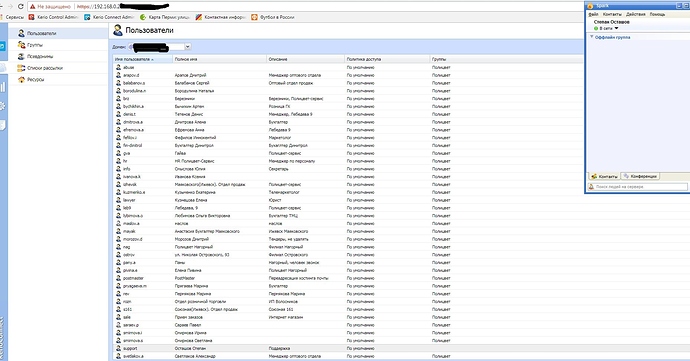 Thanks for any help!