Hi
How can I Disable/Modify/Add/Delete languages in language Menu in Spark client?
I check "default.properties" file as well.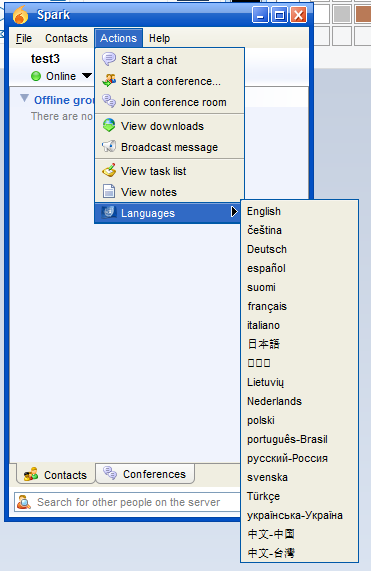 There is no option to disable this menu or individual languages. You can Modify translations by editing i18n files (there are one main translation file here and some other plugins have their separate translation files) Spark/src/resources/i18n at master · igniterealtime/Spark · GitHub
If you remove those files from the source and build your version, they won't be on that list. Of course, you should leave the default English one in place (even if you don't want it to be there, as not every line has been translated to your desired language probably).