Looking from here it appears that a bug that was previously investigated and fixed may have been reintroduced in the latest versions of Spark that have the new style reconnecting look in the main spark window. This screen shot is from 2.7.6 build 790, running on Win7 64bit.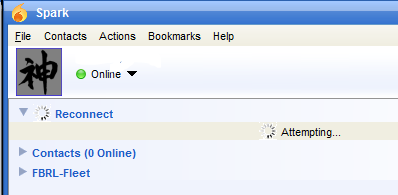 When the connection to the Openfire server is lost for whatever reason, in this example because a VPN is temporarily down, Spark will fail to successfully reconnect more often than it will successfully reconnect. When a reconnect fails, and when the VPN is back up, logout and login connects immediately.
Have others seen the same reconnection problem and is there any patch to fix this?