Hello,
When i select to "Turkish" language, a character problem occured. For example the menu items are must be " Spark- Bağlantılar-Eylemler-Yardım" and "Online" is must be "Çevrimiçi"
"Idle" is must be "Hemen dönecek", "Connections" is must be "Bağlantılar".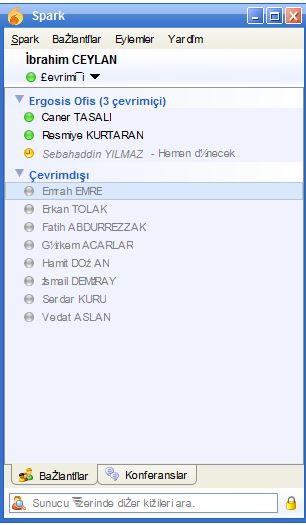 Do you have any idea? How can i resolve this problem?
Best regards;