Hi Dele,
to get it finally tested, installed again on the dev.machine and placed this online.
System installed: openfire4.6.0, pade plugins 1.2.1 (the only ones installed), focus & jvb user online. All default settings with some users created.
System is behind firewall with NAT, port-forwarded: 7443/tcp, 10000-15000/udp to the openfire machine.
Users are using Chrome 87 (latet version just installed) or Firefox 84 & 78
Meeting consists of 2 users only, they can see only themselves, means from the other user there is only the gray screen with the letter symbol.
That is what I have for the vdb settings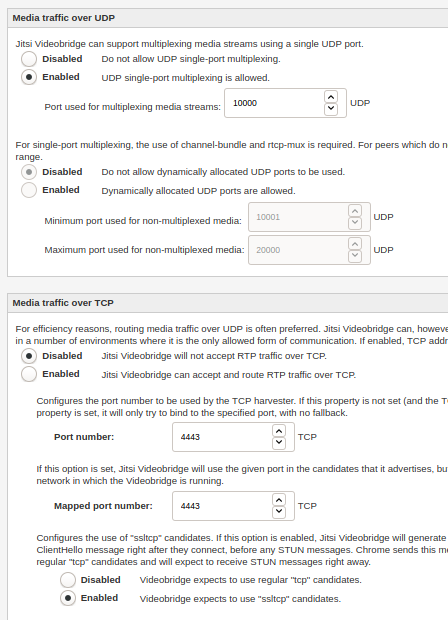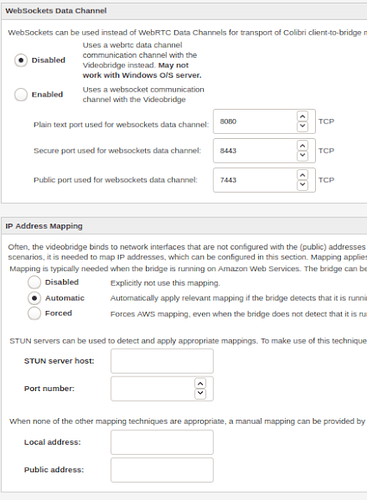 Do I miss something ?