Hello Developers,
I am a developer, i am trying t o build openfire from source code and start developing some plugins.
So i cloned the github repository: GitHub - igniterealtime/Openfire: A XMPP server licensed under the Open Source Apache License.
So its a clean Openfire.
I followed the build guide from:
Working with Spark/Openfire source in Eclipse (GitHub)
Openfire: Building the Source
Environment:
OS: Mac OS X Yosemite
Git Tool: SourceTree
Java SDK: Java JDK 1.7
IDE: Eclipse Mars.1 (4.5.1)
After opening the project with eclipse a list of problems displayed :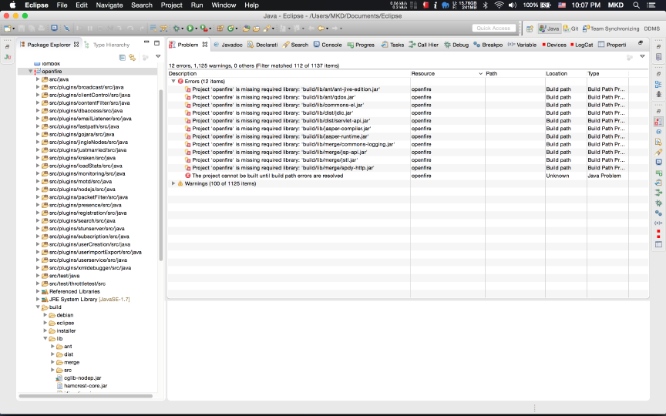 i think there is some missing JARs files, i searched for them within the repo but could not find any.
i can download these libs from internet but the problem that i don't know its required version.
http://igniterealtime.org/builds/openfire/docs/latest/documentation/source-build .htmlbefor i talk with you guys, i googled the problem and did not find any solution.
can anyone help me, i will be thankful.