can not update from 4.2.3 to 4.3.2.
See attached screenshot. The installation begins. this begs the question if you want to keep the openfire.xml configuration file. I answer N (default) to keep the currently installed version. It then shows 3 steps and it stops like this. Openfire stops responding, you can not connect spark to it, or connect to the admin console.
Can someone tell me what is the problem?
I have already made updates to Openfire without any problems so far by following the same method;
sudo dpkg -i downloadServlet? filename = openfire% 2Fopenfire_3.10.2_all.deb
I made a back (virtual machine) to put openfire online quickly and there I do not see what to do to pass this update.
Thank you in advance for your assistance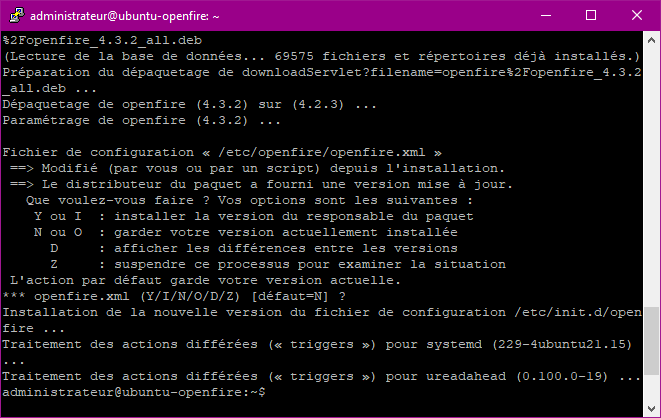 818/5000