Hi
i have a requirement to Update Group Chat Administrators via code. Please see the screenshot. I have also looked into table called "openfire.ofMucServiceProp" with row.
# serviceID, name, propValue
1 sysadmin.jid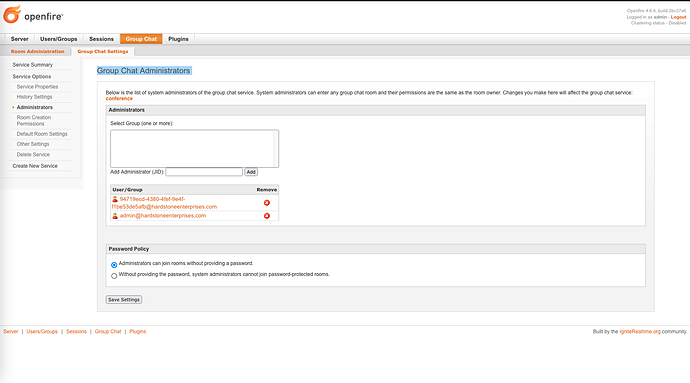 When Group Chat administrators are saved from UI database gets updated , however if i directly change from database and refresh the page Jids are not updated unless done from Web interface. Is there any way i can achieve this. Thank you.