Hi guys,
I am planning to install connection manager on our Openfire server but have a couple blank spots in the installation guide.
Where it is saying :
Windows
Uncompress connection_manager.zip to
c:\Program Files\connection_manager
I extracted cm into Program Files but shouldn't have I done it into C:\Openfire folder where the app server is installed ?

setup properties (xmpp.domain and xmpp.password) have been set but I got xmpp.domain from System properties and the password from Connection manager feature (attachment) that I had to set personally. Is this password is the general Openfire service password ? Or the way I did it was good (giving it into the Connection Manager option in the console) ? Cuz the CM did't appear in the list.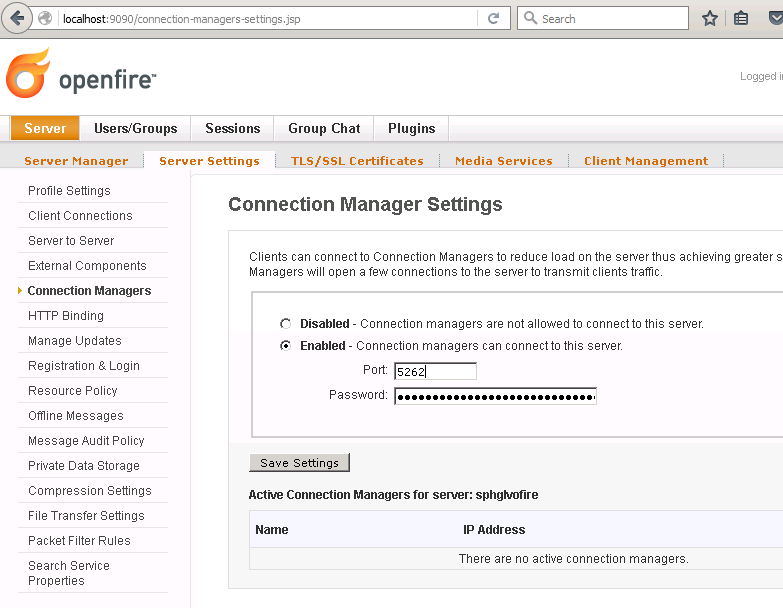 DNS setup is a necessary step as we do not have another Openfire server ? We just want to improve scalability.

On the console, in Server Settings or in System properties, am I supposed to allow any other services/items ?
Thanks,
Dave