Hello,
I want to install Openfire and integrating it with Active Directory on Windows Server 2012 R2. I filled the fields as below: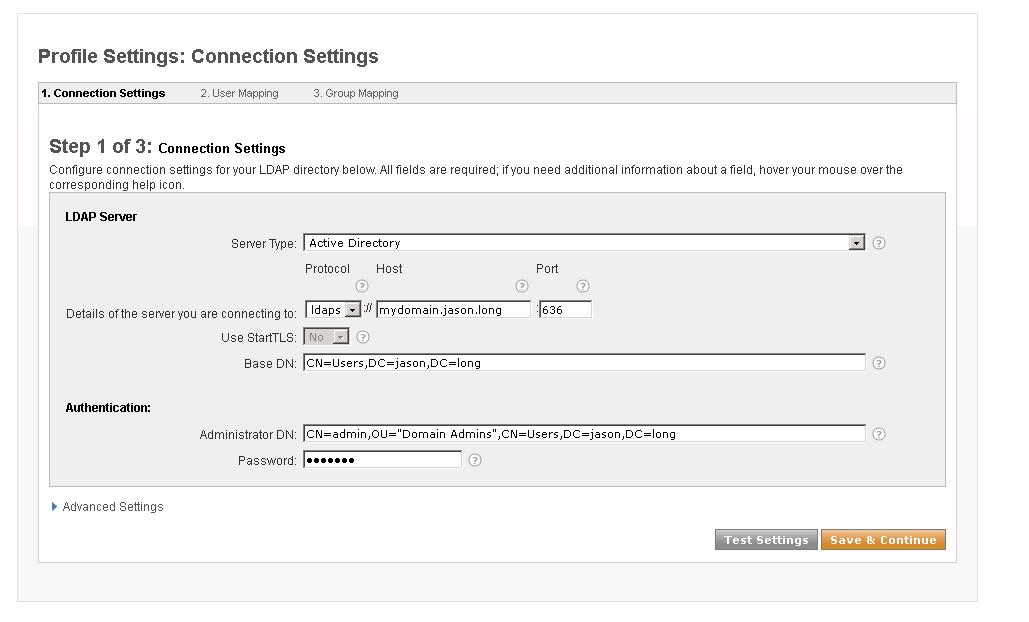 But, I got "Error authenticating with the LDAP server. Check supplied credentials."!
The "admin" username is the administrator of the network and port 636 is open too.
How can I solve it?
Thank you.