Hey guys, hope you can help me…
I've already tried dozens of times to make SSO working in my company but I was unsuccessful all the times.
My scenario is:
Client - Windows 7 32x
DC and Openfire server - Windows Server 2012R2
Spark version - 2.8.1 (last stable available)
Openfire version - 4.0.3
I've followed this tutorial to implement the SSO: Openfire XMPP Server on Windows Server 2012 R2 with Spark SSO.pdf - Google Drive
I've updated my keytab file using these instructions: SSO (Single Sign On) configuration changes since Spark 2.8.0
When I try to login, I receive this error: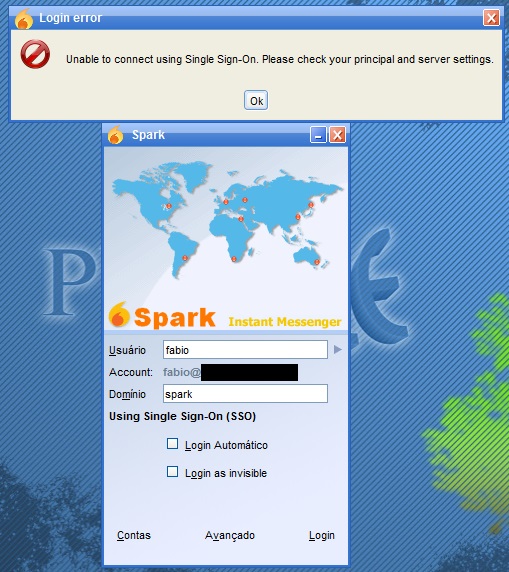 Where should I start the troubleshooting?
The normal authentication works like a charm.