Hi,
I am facing issue while recording meeting, I have installed openfire in Ubuntu 64bit 14.4 OS. I have updated latest 3.10 version of ofmeet plugin.
I tried configuration from readme file of the plugin but the readme file is for older version, can you guide me where can I get configuration guide for latest plugin?
I can see user sessions but component session is not created when I click to start recording.
I have attached screenshot of the error. Can anyone help me what is issue?
Openfire Admin Console_ Settings.pdf (167593 Bytes)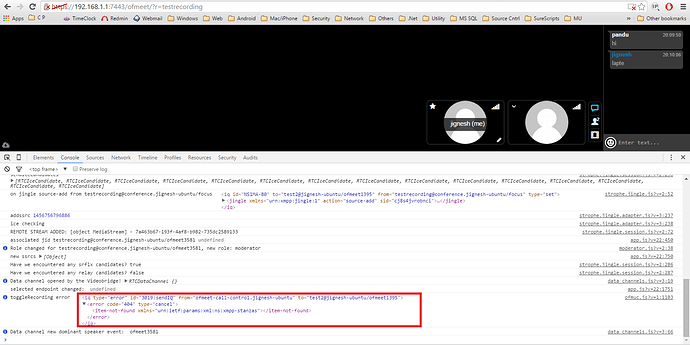 warn log.txt.zip
(1749 Bytes)
info log.txt.zip
(910 Bytes)
error log.txt.zip
(307 Bytes)