Hi everyone,
I'm new to Smack and my sample code hangs at XMPPTCPConnectionConfiguration.builder().
Can anyone help me ?
Environment :
Android Studio

Android Smack 4.2.0-alpha1
. I have copied the source code from the Maven Central Repository and used source code instead of jar files.
The related jar files are as follows.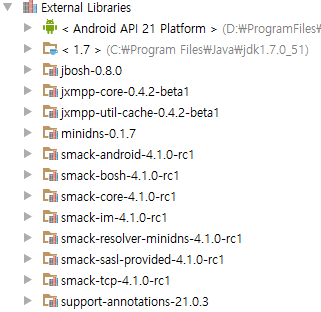 The final jar files that are as follows.

2-1) A simple ActionBarActivity demo program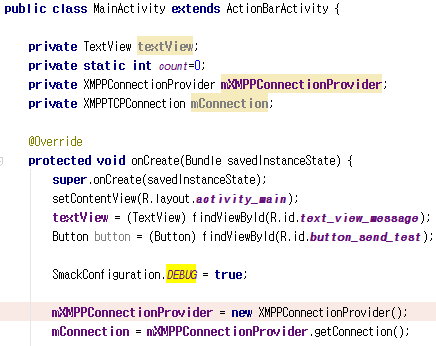 2-2) Debug-trace: Step-Into XMPPTCPConnectionConfiguration.builder()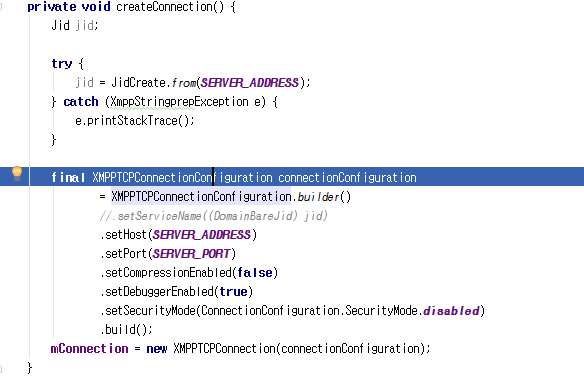 2-3) Debug-trace: Step-Into ConnectionConfiguration => SmackConfiguration.getVersion()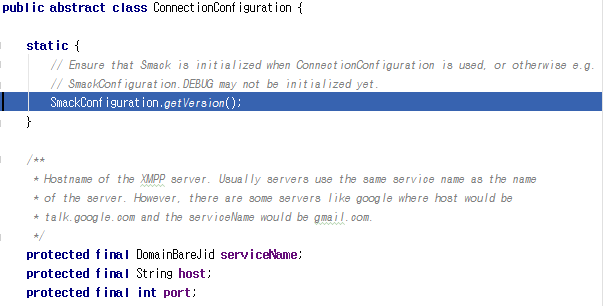 2-4) Step-over => ZygoteInit ???) => The demo program is destroyed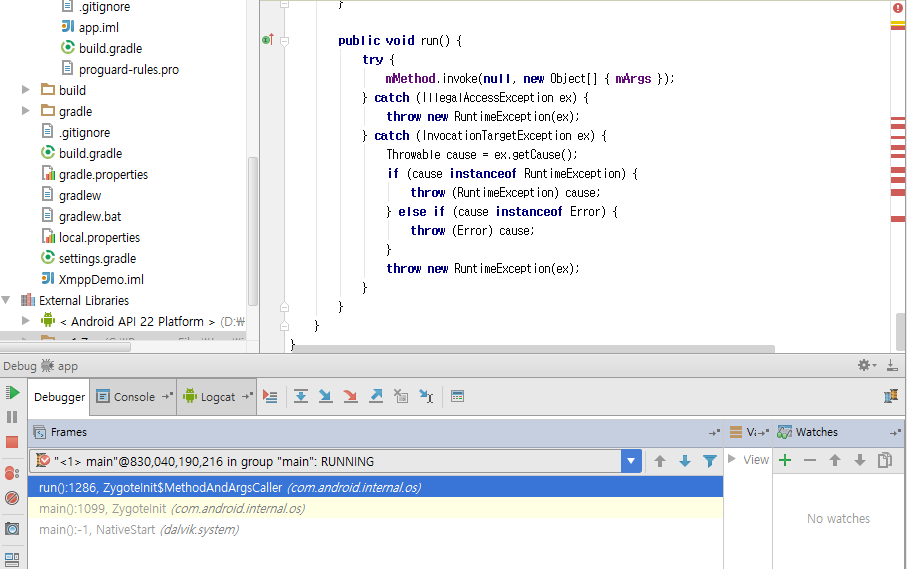 Thanks & Regards,