Hi everyone,
I've installed OpenFire 4.5.2 on my windows machine and finish all the setup.
I try to connect to it trough android with conversations.im apps. But I get "Bind failure"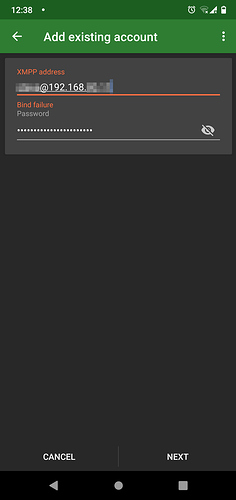 I enabled this option inside conversation
"Show hostname and port when setting up an account"
https://i.imgur.com/MxVKyzN.jpg (I can put only one image :/)
But I get the same error
I've try on 5222 & 5223 but I still get the same error.
https://i.imgur.com/5IhpzMp.jpg
Any ideas ?