Hi,
Execpt for "Current Users", all images in the Statistics => Statistics tab are broken, see screenshot: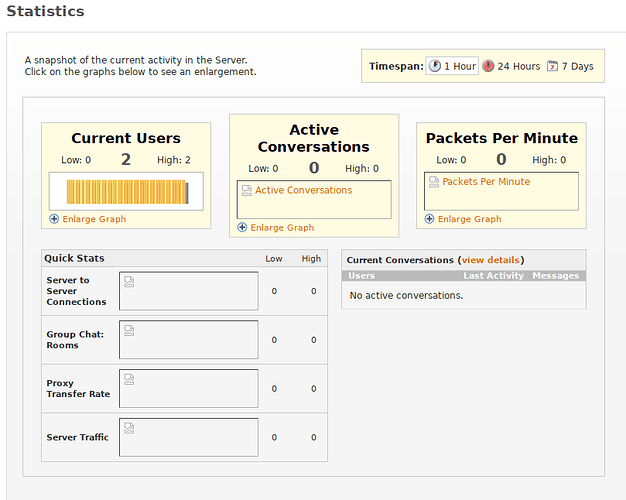 In the Statistics => All Reports tab, only the "Client Connections" and "Group Chat: Traffic" reports work. When I select a different report from the list, the area where the graph should show up stays empty, and the header of the graph and the description below still show the name of the last report that worked. Note that in the following screenshot, I selected "Server Traffic" from the report list, but the header of the graph as well as the description below still say "Client Connections":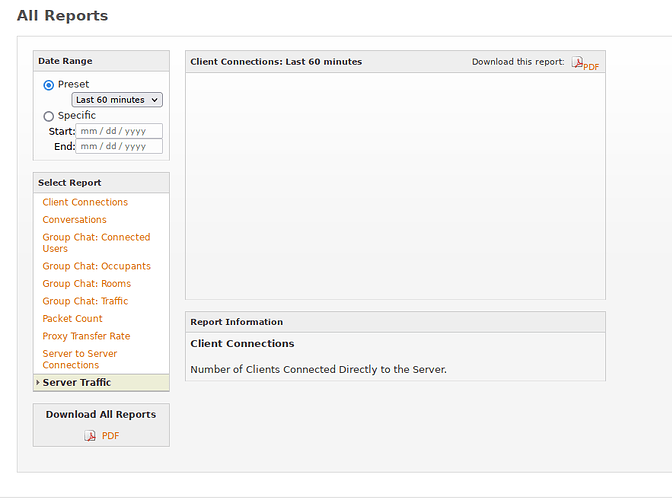 I'm currently running Openfire 4.7.4 with the Monitoring Service 2.4.0 plugin, but this has also never worked in any of the previous versions I used (back to Openfire 4.5.1, I think).
Any hints/fixes appreciated!
Thanks,
Thomas