Hello everyone,
During my benchmark tests, I noticed that openfire can "miss" the user and throw an exception. Despite the user is present on server, when multiple clients try to subscribe/send messages to a specific user, the java app will throw the exception.
Under normal conditions, I do not face this error. Isn't it really interesting?
Here's the related error:
This is the code where error stems from: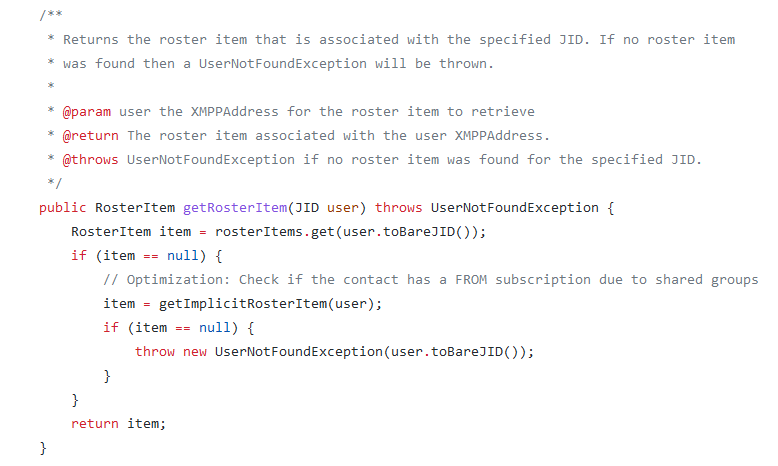 Any idea why this could be the case? Why can't openfire app cannot find the user?
Thank you in advance