Hello, how are you?
I updated these days for Openfire version 4.1.4 and today for version 4.1.5 and the latest version of Load Statistic, but statistics are not being generated. See the figure below:

Figure 1: Statistic.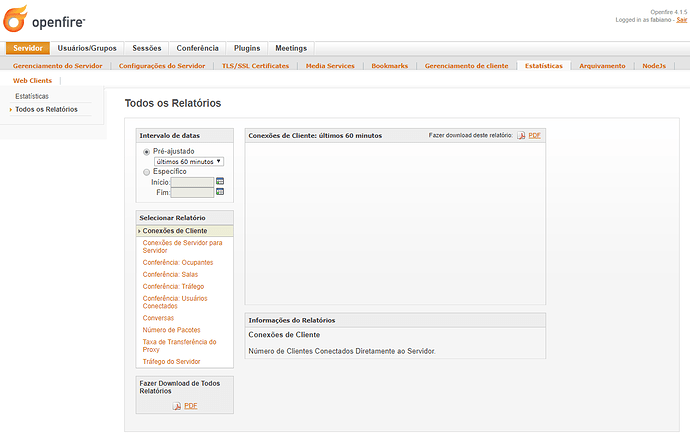 Figure 2: Statistic - All Reports.
Would it be possible to verify the possible solution?