I have unistalled version 0.95 of the Openfire Meetings and replaced it with Dale's 2 plugins (offocus.jar ofmeet.jar version 0.98)
I have restarted OF and went to the Meetings -> User Interface page.
On this page I see several entries with leading and trailing "???"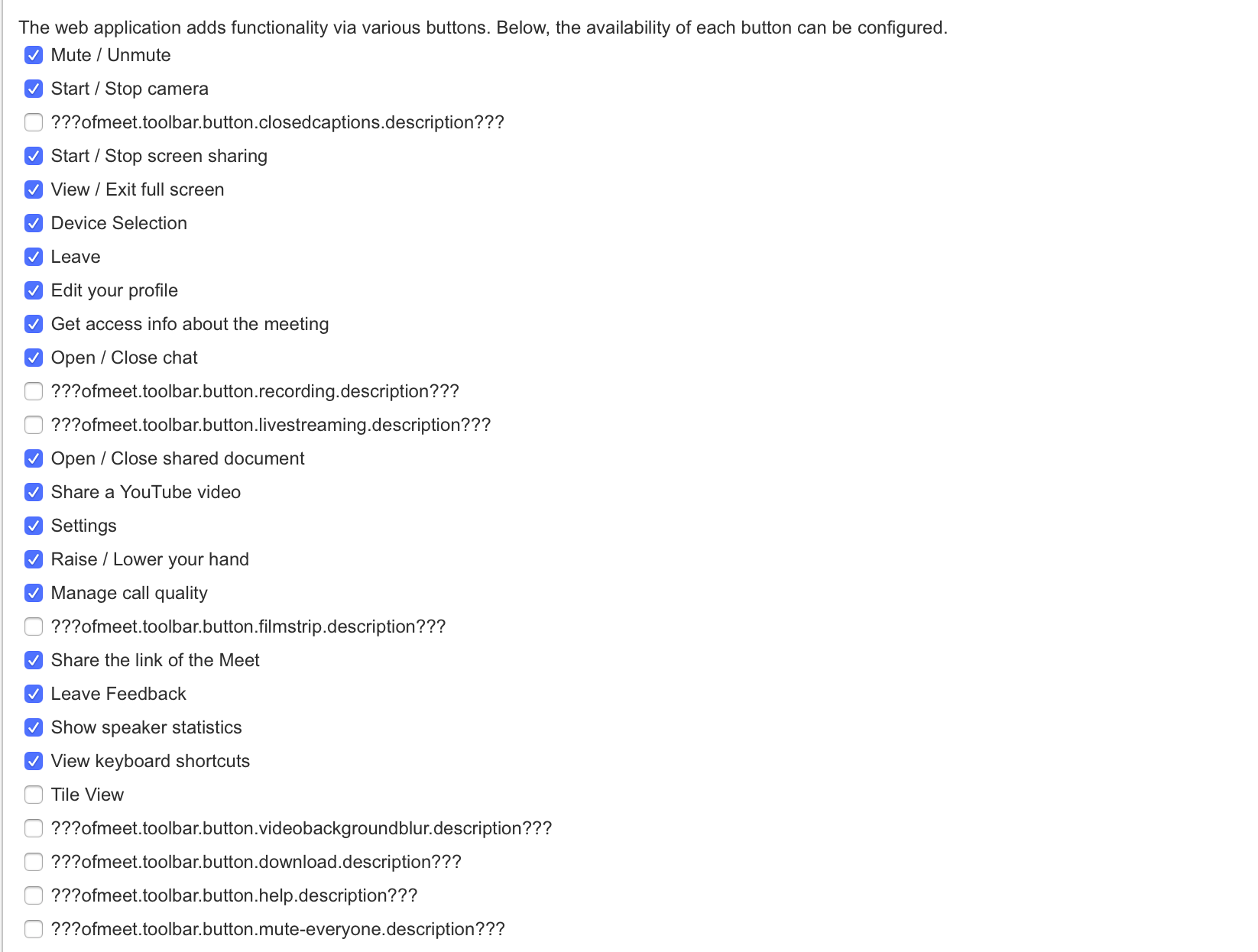 How do I remove those entries?
Thanks
Renato