Hi ,
I am facing an issue with Openfire session. If the user open multiple tabs on browser it creates a new session on Openfire. So we allowing users to have multiple session. But when user close one tab, Openfire make all the session offline. even if the user is online on another tabs.
Please check the screen shot.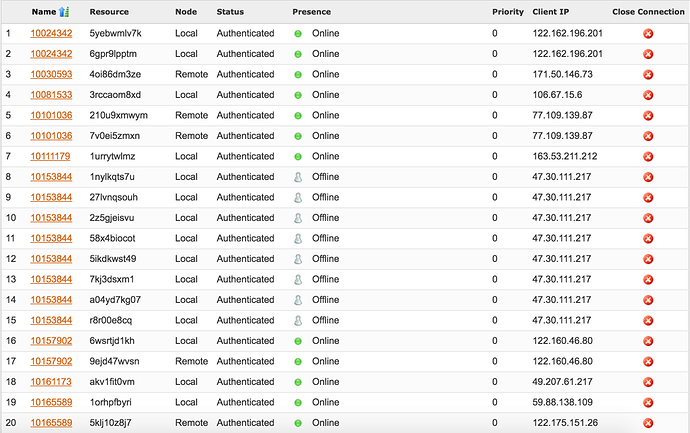 user 10153844 has multiple session but all session are offline. Also whey openfire keeping offine session in its session tab.