Hi there
I want use openfire as a xmpp server instead of prosody in jitsi meet.
I create account for focus and jvb and also define focus and jitsi-videobridge as external components in admin web console.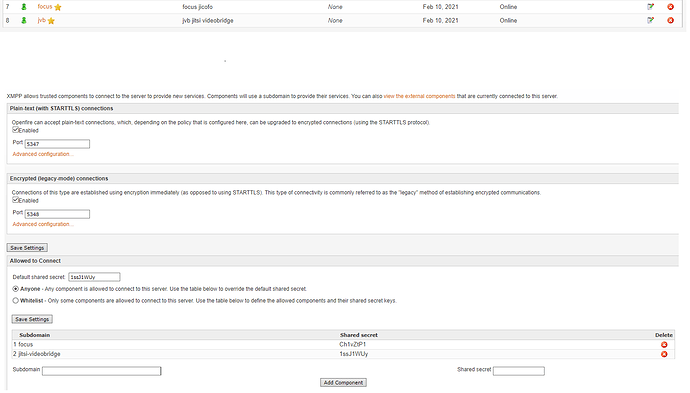 but in openfire log, I see the following log:
INFO [socket_c2s-thread-3]: org.jivesoftware.openfire.spi.RoutingTableImpl - Will not route: Remote domain internal.auth.mydomain.com is not accessible according to our configuration (typical causes: server federation is disabled, or domain is blacklisted).
I also asked in jitsi forum in this topic
and my question was answered:
You need to create that muc component in openfire.
But I think that I create the muc component in openfire.
Where is my problem?
Thanks