Hello everyone,
I've two different machines, one running an xmpp client and the other one is running a container which has openfire on it.
VM1: An application using XMPP Client (Libstrophe) with 100 Anon Users Registerd
VM2: Container with Openfire 4.6.4
The problem is; when I do benchmark testing, i.e. sending messages from VM1 to VM2, the throughput is so high that I get a SIGPIPE error on VM1. I guess that Openfire cannot handle sooo many messages at a time and the PIPES of VM#1 are full.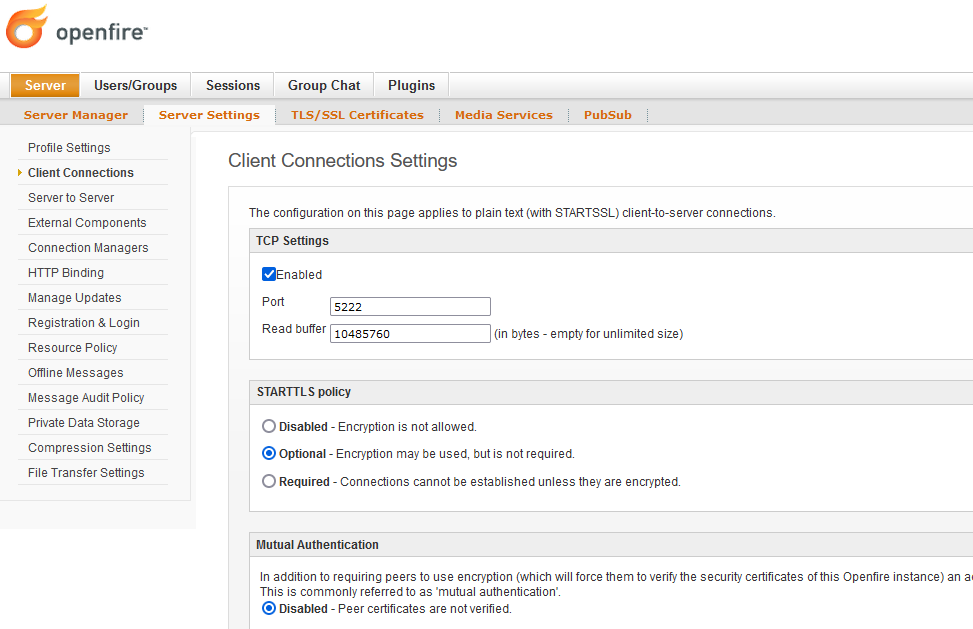 I tried to increase the buffer size from Openfire WEBUI but it seems that it cannot be done through there

Should I increase these limits from the Container that Openfire is running on? Or do you folks have any idea how can I overcome this SIGPIPE error and handle more messages at any time?
Any help & comment is appreciated, many thanks in advance.