Hello There,
I have a two node cluster setup of Openfire using same database on two EC2 nodes (say App Server A and App Server B).
UI application instances are running on two EC2 Nodes (say Web Server A and Web Server B), chat clients are using BOSH for HTTP-Binding to connect to Openfire.
I have two load balancers, say LB1 and LB2, below picture depicts the setup: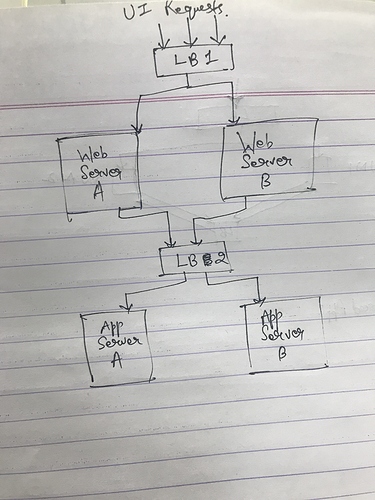 I have enabled all the required ports/traffic from security groups, but the HTTP-Bind requests get blocked, displaying "blocked:mixed-content" in network section.
Can someone suggest what else do I need check, implement?