Dear support,
i would like to suggest some options for group chats.
as i have highlighted into attached image, "Show History" option is available for single user chat but its not available for group chat. please add this option to group chat also.
screen shot option is also not there for group chat.
and if i wanted to search something in previous chat. the searched word results are coming but its not highlighting particular word.
in Image2, when i wanted to invite someone bu clicking on Roster, its very dificult to find the particular user if i have huge users list. please check if any search bar can be added. which will simplify the searching users while inviting users to join conference room.
Regards
Sandeep
FYI…
Image1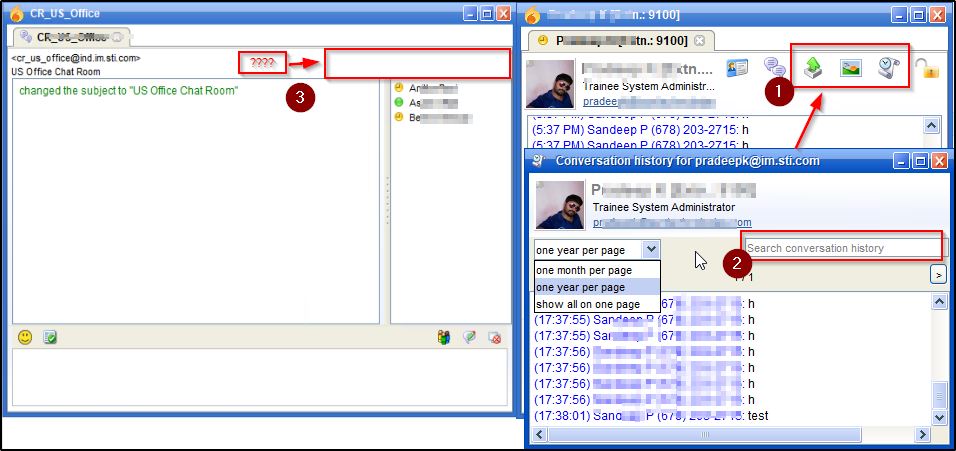 Image2