Hi all,
I've searched the forums and as far as I can tell, this hasn't been brought up before. (Sorry if this is a re-post!) I have been trying to get Spark up-and-running on Eclipse for the past few days now, and have managed to iron out most issues that have arisen, but this one's eluded me …
As it stands, the project is currently giving me these errors (top of picture) … But when I right-click on the project and select Maven>Update Project …, I get this error (bottom of picture):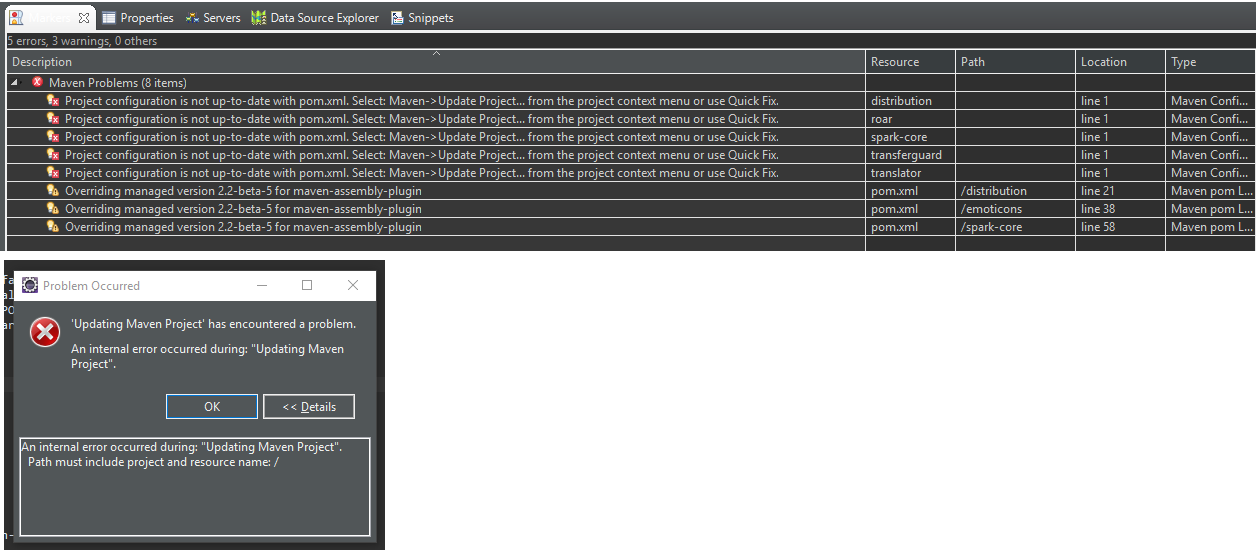 (Sorry about the snippets slapped together, I am limited to one picture as a new user)
As far as I can tell from what I've been reading online, there might be a pathing issue somewhere. All of the existing issues I've found have had some sort of clue at the end of the detailed error, like an indication of what file or folder path may be missing.
In my case it simply gives me a backslash, and I am left wondering where the issue lays. Has anyone else encountered this before with Spark?
Any advice or information is greatly appreciated … thank you!