Hello,
I am getting "Pending Verification Status" since the 5 days.
Can anybody tell me that how to verify that certificate.
I am attaching an image.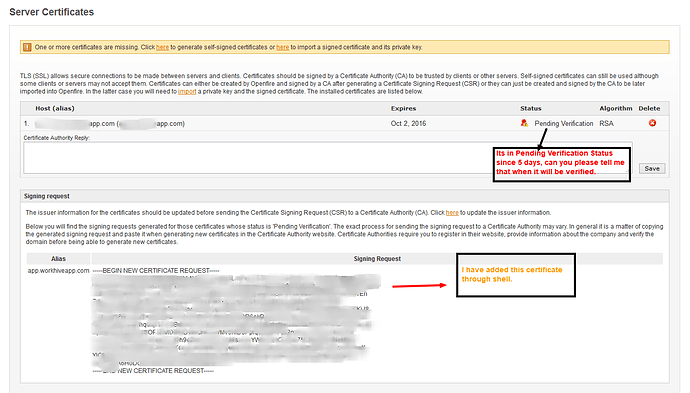 With the help of Bigdino Blog ( this link), I have uploaded my certificate Issued by GlobalSign.
Please tell me the solution.
I am eagerly waiting.