Here is some information on my server: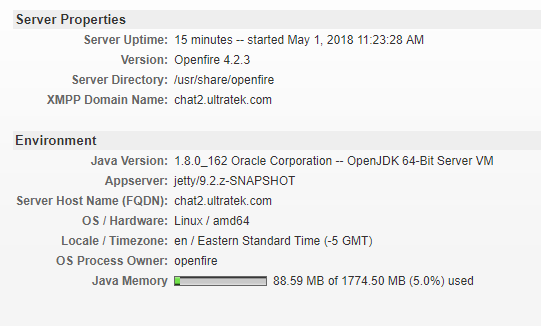 I recently just updated the open fire server from 4.0.3 to 4.2.3.
I also am moving all the data from one open fire server running on windows with a mysql database to a linux box also running mysql.
If I click save changes here: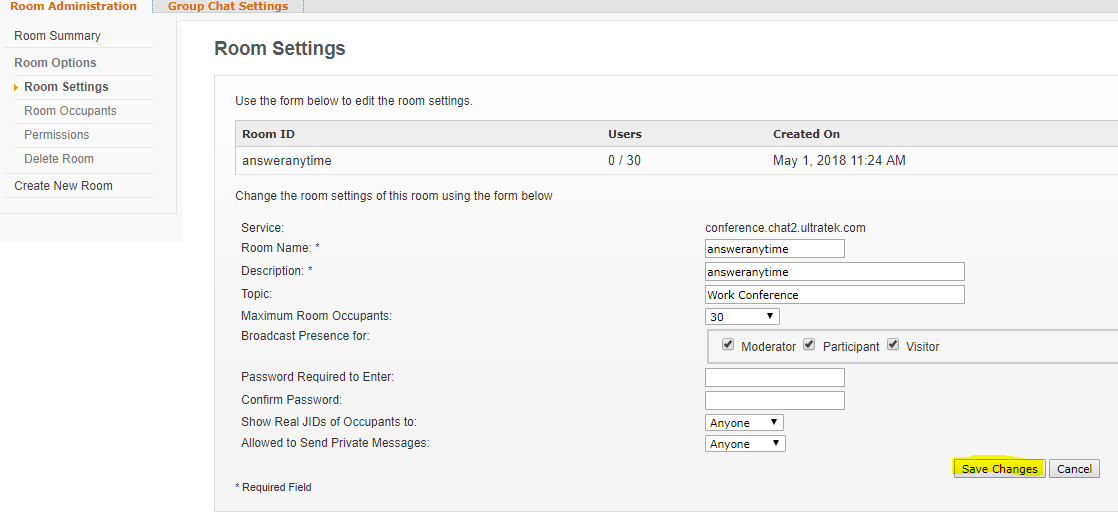 Then I get this error: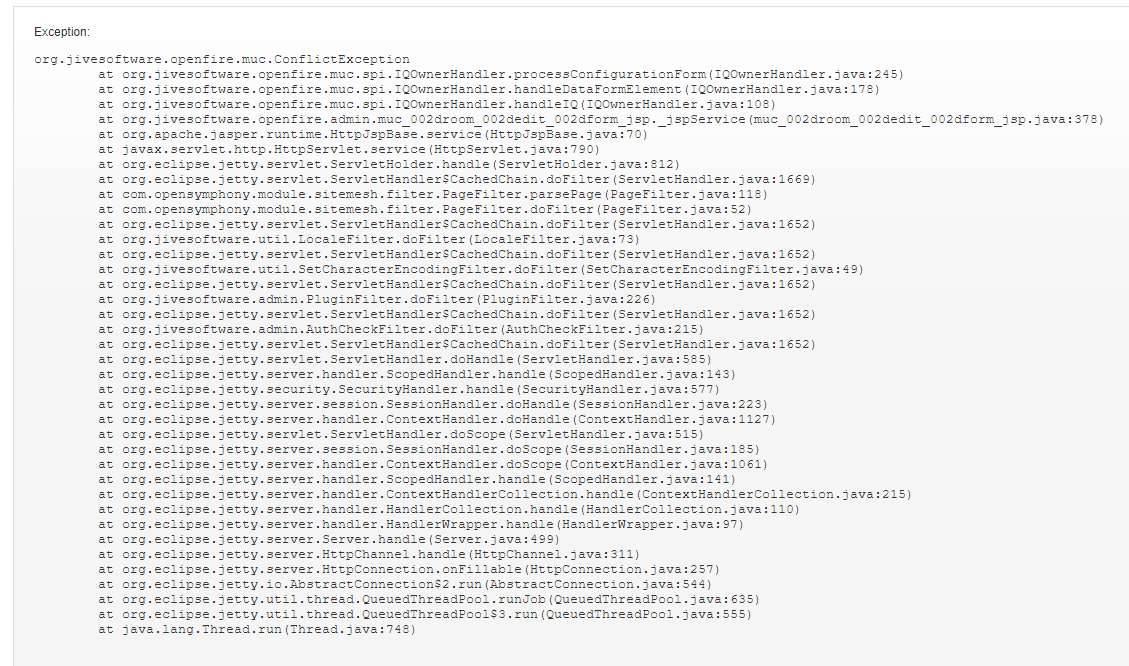 Is there anyway for me to fix this error so I can save options to this chat room?
Is it something with the database?