Hi.
The "Reconnect" button does not work either in case of a network error or when kick a user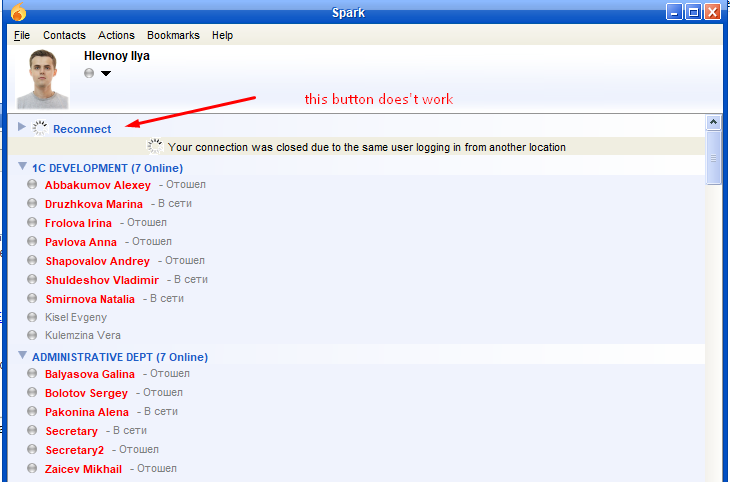 if I use Spark 2.8.3 and I have a connection error, then I can click on "Your connection was closed due to an error" and Spark will restart.
But in Spark 2.9.0 the label and the Reconnect button don't work.