Hi, I have recently installed OpenFire on a Windows Server using with the following basic setup:
Embedded Database
Inband Account Registration is ENABLED.
Port 5222 is open on the server
We installed Spark 3.0.2 on a client computer (Win10) and was trying to create a new user using the Accounts button on the login screen but we are getting the below error regarding Java.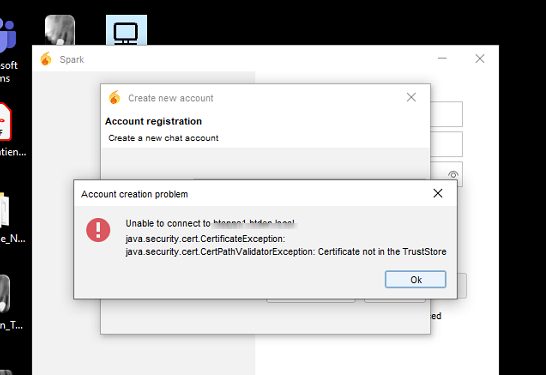 No issues when creating a user in the admin portal and logging in using the created account. Please advise. Thank you!