Hi,
I have Bitnami Openfire setup on linux. The previous version was 4.2.3 and now I want to upgrade it on 4.4.4, so I follow below link set up, https://docs.bitnami.com/installer/apps/openfire/administration/upgrade/
But after setup, I access my admin panel and got the error, please see screenshot,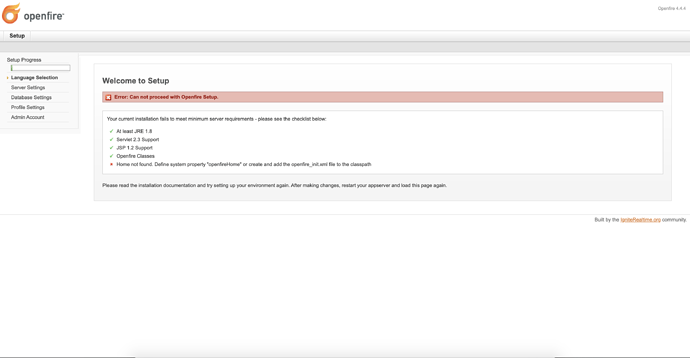 Now my question is after up-gradation of Openfire why admin panel gives me re-setup everything like server setting, database settings and profile setting? Why it not showing me my previous settings.?