Pàdé is the Yoruba word for "Meet" and is also the name of a new project here at Ignite. Pàdé (the "p" is pronounced explosively) is the renamed Openfire Meetings Chrome Extension.
To install, visit the Google Chrome Store
You will need at least the following four openfire plugins to use it.
ofmeet
offocus
bookmarks
websocket (not needed if using OF 4.2)
Pàdé will fetch the logged in user's contact roster as well as all the bookmarks configured for the user. To see, the contacts, conference rooms and web page urls, right click on the Openfire icon.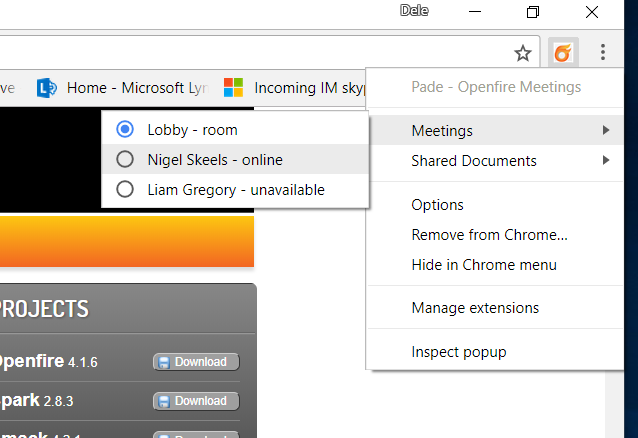 A normal left click on the Openfire icon causes Pàdé to open into a Jitsi Meet video-conference with the currently selected contact or multi-chat room.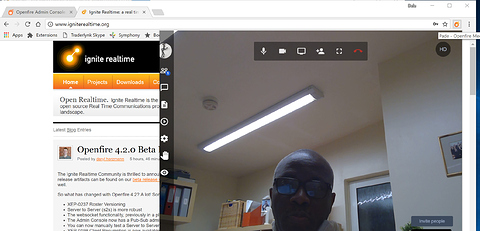 If the meeting is with a contact, then the meeting url is sent to the contact as a standard chat message. When Pàdé receives such a message, it displays a notification to the user.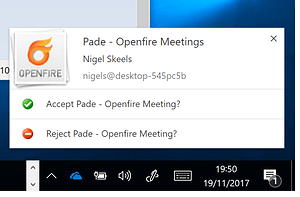 Accepting the invitation opens the Jitsi Meet video-conference window.