I decided to create a separate topic about search plugin. Here what I have:
Server:
Openfire 4.6.1
Database: PostgreSQL 13
OS: CentOS 8
Search plugin: 1.7.3
Client: Spark 2.5.6. - 2.9.4
PROBLEM 1: empty fields in search result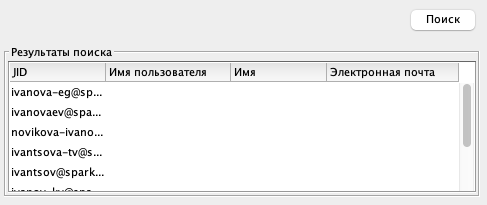 Here we get empty Name, Username and E-mail. All these fields are filled!

Also it Doesn't matter of Cyrillic or Latin symbols - result is always the same.
PROBLEM 2: Case sensitive search
I've heard that it is not a bug, but a feature, BUT it made mass dissatisfaction of about 700 users. Why don't add an option to switch Case sensitivness ON/OFF??
PS: I tried latest 1.7.4. snapshot from 28 JAN 2021. No changes.