Hey all,
I want to thank you guys again for all the help in a previous post. I have almost Spark configured the way I want it deployed, however I'm running into a little issue with Transfer Guard.
I have both the config file as well as the preferences set properly in spark, and it seems to block all the file types listed with the exception of PDFs.
Config file ::
extensions=.doc,.pdf,.docx,.odt,.rtf,.tex,.wks,.wps,.wpd,.xls,*.xlsx
jids=
checkFileSize=false
maxSize=0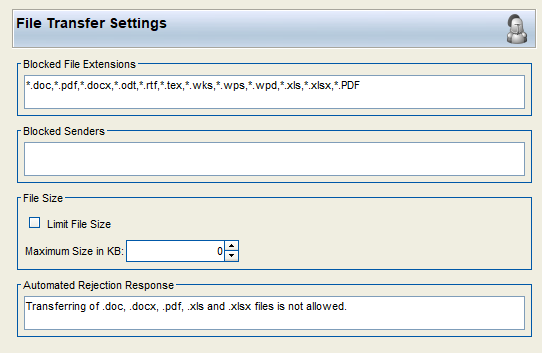 I'm really not sure what else I can do. Thought?
Thanks,
N